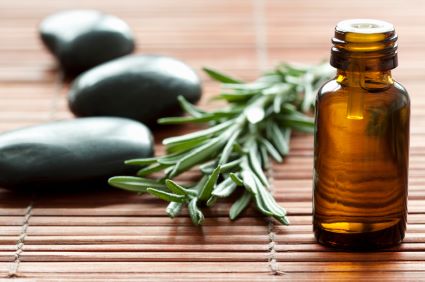 Last week, we took a look at 5 Essential Oils To Improve Your Memory and Focus from our friend and holistic expert Sheree Trask.
If you read that post, you know how beneficial essential oils can be to our bodies and mind.
However, did you know that when you combine essential oils and alkaline water there is an increased benefit? Your getting all the benefits of essential oils, and multiplying them with the BENEFITS OF ALKALINE WATER!
Check out these 4 ways to combine essential oils and alkaline water:
1. All-Natural Shampoo
The FDA has NOT evaluated 90% of the beauty products on the market today. These products are packed with petrochemicals, synthetic fragrances and chemical preservatives.
Ingredients
2 tablespoons all-natural liquid soap
1 cup acidic Evolution Water
1⁄4 cup fresh herbs of choice
1 teaspoon apricot kernel oil
2 drops essential oil
Directions
Pour acidic water over herbs and let steep in a glass jar overnight. Strain liquid from the herbs. Add soap and apricot oil, mix thoroughly. Add essential oil and mix again. Pour out of recycled shampoo bottle
2. All-Natural Flea & Tick Treatment
The EPA's research on pesticide products for flea and tick control found chemicals in the medications producing side effects such as skin irritation, skin burns, seizures and even 1600 deaths in the past five years.
Ingredients
2 teaspoons rose, geranium or palmarosa
essential oils
2 cups acidic Evolution Water
Directions
Combine ingredients in spray bottle and shake to blend. Spray pet and area where he or she sleeps.
3. Fabric Refresher
Most refresher sprays contain synthetic fragrances that can cause symptoms from headaches to more serious illness when inhaled.
Directions
Fill a spray bottle with alkaline Evolution Water and 3-5 drops of your favorite scented essential oil. Use to freshen laundry, drapes and fabric furniture.
4. Simple, Green Laundry Detergent
Traditional detergent contains a variety of toxic chemicals including chlorine bleach, phenols and ammonia. These get absorbed by your clothes and also drain into lakes, rivers and oceans.
Ingredients
1 cup soap nuts (find on Amazon or at a health
store)
4 cups Alkaline Evolution Water
2-5 drops of your favorite essential oil
Directions
Crush soap nuts and soak them in Evolution Water overnight. Blend mixture and let sit a few hours, stirring occasionally. Strain the liquid and add essential oil.