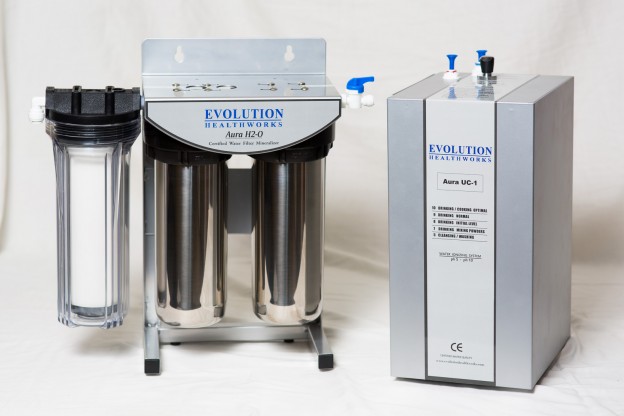 Check out these reasons why you should put an Evolution Premium Ionizer in your home!
Powerful Antioxidant: Evolution Water neutralizes free radicals helping to reduce aging, disease, and deterioration

Alkaline pH: Evolution Water helps neutralize your bodies pH that over years has most likely become acidic from all of the processed foods, sugary drinks,and even bottled water. Maintaining proper alkalinity through neutralization supports better health and vitality.

Evolution Ionizers use our Water Filtration System, ensuring the certified healthiest water free of contaminants.

Evolution Ionizers provide our bodies with energy through infusing lots of oxygen into them.

Ionized water is six times more hydrating than standard water, and can penetrate our cells much easier. More hydration = More energy.

Our Ionizers also produce acid water which is great for cosmetic reasons such as your skin and hair, helps plants grow, and can be used for household cleaning free of chemicals.