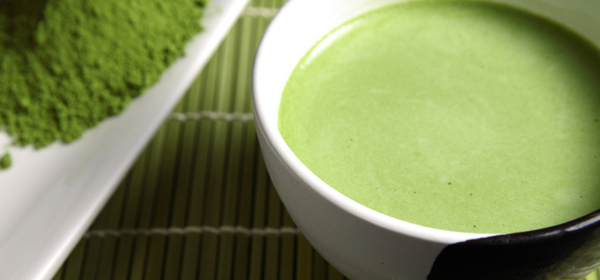 It's no secret that a majority of the United States runs on coffee. Take a walk down the street in the morning and you'll see plenty of people drinking their morning brew.
Just because we're all hooked, though, doesn't mean we shouldn't experiment with some healthier alternatives. After all, coffee consumption has its downsides. Its acidity can cause digestive discomfort, harbor disease and throw off your gut flora. It can also lead to electrolyte deficiencies due to excessive urination.
A great alternative to coffee is tea. Tea is much lower in acidity, and while it can contain lower levels of caffeine, it's still a great drink in the mornings. A great way to increase the benefits of tea, is to steep your tea in Evolution Alkaline Water!
Check out our favorite teas!
1. Matcha Tea
Matcha tea is becoming a go to for health enthusiasts because of its insanely high antioxidant content. One cup of matcha green tea has as many antioxidants as 10 cups of regular tea!
This super high amount of antioxidants is because entire leaves are dissolved in water rather than steeped in bags. This means that instead of discarding the leaves, your consuming all their antioxidant powers.
Benefits Include
High In Antioxidants
Recues Aging
Energy provider
Detoxification
Lowers LDL Cholesterol
2. Yerba Mate Tea
A delicious tea native to the amazonian rain forest of South America. Yerba Mate gives a great natural energy boost. The tea is really helpful in detoxification and cleansing of the body.
Each cup of Yerba Mate is infused with:
Vitamins: A, C, E, B1, B, Niacin, B5, B Complex
Minerals: Calcium, Manganese, iron, Selenium, Potassium, Magnesium, Phosphorus, Zinc
3. Redbush tea
Redbush Tea is born out of the jungles of South Africa and packs a ton of benefits. Due to its bitter taste, this is a fantastic tea to drink for people looking to make the move from coffee.
Redbush Tea is extremely high in antioxidants, and contains vitamins and minerals such as zinc, copper, calcium, manganese, magnesium, potassium and vitamin C
There are hundreds of teas out there, all can be prepared with a delicious cup of Evolution Alkaline Water!