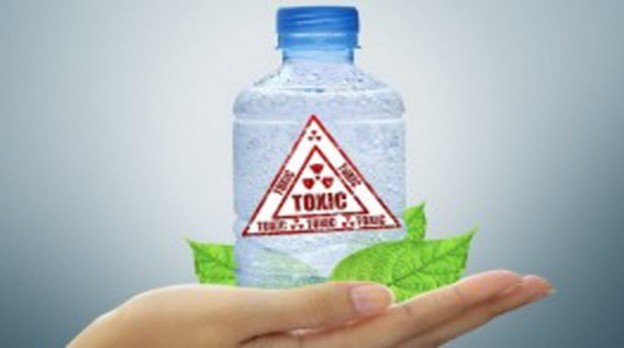 The more we learn about bottled water, the more it has become clear that is is not a safe alternative to tap water, as many of the companies lead us to believe. One of the biggest issues with bottled water is the amount of chemicals it contains.
How do chemicals get into bottled water?
Chemicals get into bottled water in two different ways. First, certain chemicals (like chlorine and chloramine) are present in the water that gets bottled in the first place. Many bottled waters are simply bottled tap water, so many of the common chemicals that you see in tap water are also present in bottled water.
The second way that chemicals get into bottled water is from the plastic that the bottles are made of. Plastic contains many different types of chemicals – such as BPA – that can leach off of the bottles and get into the water they contain.
How many chemicals are there in bottled water?
According to a recent study, a single bottle of water contains nearly 25,000 different chemicals. Many of these chemicals mimic the effects of pharmaceuticals in our bodies, and they can interfere with our hormone receptors.
For children, women of child-bearing age and pregnant women, the chemicals in bottled water have been shown to increase the risk of:
Stunted growth
Early puberty
Premature birth
Infertility
Early menopause
For the rest of people, the chemicals in bottled water have been linked to an increase risk of:
Why is a Evolution Healthworks home filtration system a better alternative to bottled water?
Our Water Filtration System provides you with the certified healthiest water, far superior to bottled water, and you dont have to worry about any of the other possible ways bottled water can contaminate you.
We offer Water Filters that can provide you with the purest and healthiest drinking water.