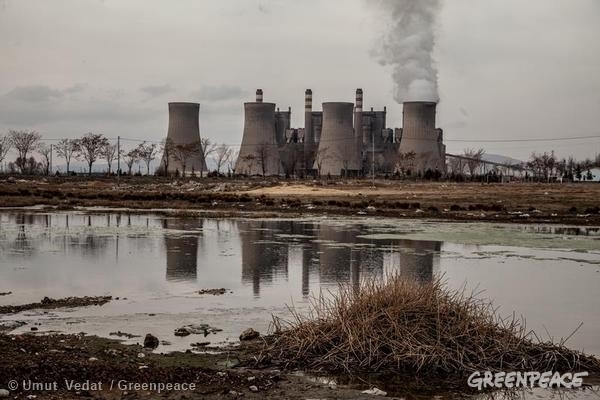 Safe, affordable and accessible water is one of our planet's scarcest natural resources. Many people don't have access to fresh water for sanitation, agriculture, or even to drink.
Yet, global water consumption by the power sector is growing; it's expected to more than double by 2035, with coal projects accounting for 50% of increased water use. Vast quantities of water are used in coal mining, coal washing and for cooling coal-fired power plants.
We cannot allow coal interests to grab already scarce water resources and at the same time dramatically increase their carbon pollution. That will only accelerate climate change and make water shortages even more acute.
GreenPeace outlined 7 reasons why we should claim water for the life, not for coal:
1. 2 billion people, or almost one-third of the world's population, live in countries with absolute water scarcity.
2. Coal is one of the most water-intensive methods of generating electricity. Every 3.5 minutes a typical coal-fired power plant withdraws enough water to fill an Olympic-sized swimming pool. Electricity is generated by burning coal to convert water into high-pressure steam to drive turbines; water is then used to cool the steam so it can go back to the boiler again. Water is also needed to wash and process coal before it is burned, to wash coal ash out, to reduce dust from the coal stockpile and to put out fires.
3. There are plans to construct at least 1200 new coal-fired power plants and mega coal mines around the world. Much of the proposed expansion is in water-stressed regions, which already suffer from limited supplies of fresh water for sanitation, health and livelihoods.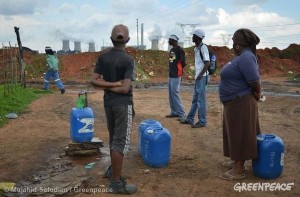 4. South Africa's energy utility Eskom uses 10,000 litres of water per second, yet local residents are forced to buy bottled water, because no clean drinking water is available to them.
5. 16 mega coal power bases proposed in China will consume 10 billion cubic metres of water every year, equal to one-sixth of the annual flow of the iconic Yellow River.
6. In the six worst-hit districts of India's Vidarbha region there were over 6,000 documented cases of farmers committing suicide between 2001 and 2010 as their livelihoods failed due to lack of water for irrigation. And a total of 40,000 suicides in the whole of Maharashtra. Yet there are now plans to build a further cluster of 71 coal plants in Vidarbha.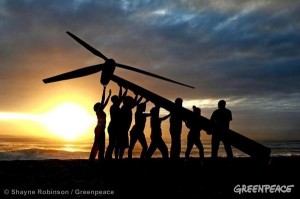 7. Wind-generated electricity uses no water. Go renewables!
Via: Greenpeace