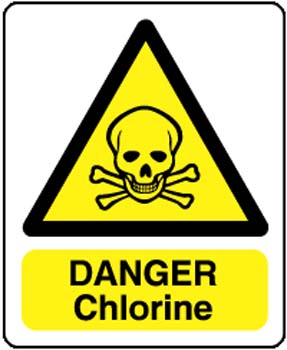 Following last month's drinking water crisis in Ohio, city officials around Lake Erie started adding more chlorine to the area's water supply to combat the effects of microorganisms originating from an algae bloom. This is another reminder of the widespread practice of adding disinfectants to city water supplies in order to combat contaminants.
Disinfectants such as chlorine are effective in killing dangerous microorganisms, but they can also wreak havoc on our bodies. Studies have shown that repeated exposure to chlorinated water can cause bladder cancer. form harmful byproducts called tri-halomethanes (THM) that can wreak havoc on our bodies.
One well-known THM is chloroform, which is classified by the EPA as a carcinogen. Other effects of chloroform ingestion, absorption or inhalation include kidney and liver damage, immune system dysfunction and birth defects.
Why worry, though? Even if we drink a little chloroform, why would we absorb or inhale it? This is where it gets scary, folks.
Did you know that we can absorb and inhale more chloroform in a 10-minute shower than we would drinking eight glasses of water in a day? This is because warm showers open up our pores, allowing contaminants to be easily absorbed. Showers also create steam, which we inhale, introducing chloroform to our respiratory system.
Cities have been chlorinating water supplies for over a century. Despite the setbacks, disinfection is necessary to combat microorganisms that would make us very sick, very quickly. Since the practice is not going to end any time soon, it's our responsibility to manage the water coming into our homes.
The only way to ensure that every drop of water in your home is free from dangerous THMs and byproducts is to install a Whole Home Water System. Be careful in your search, though. Many companies charge thousands of dollars for these systems, using their size as justification for a hefty price.
The Evolution Healthworks Whole Home Water System is extremely effective and is priced affordably. It is also smaller than other similar products on the market, leaving you more room in the garage to store your gear.