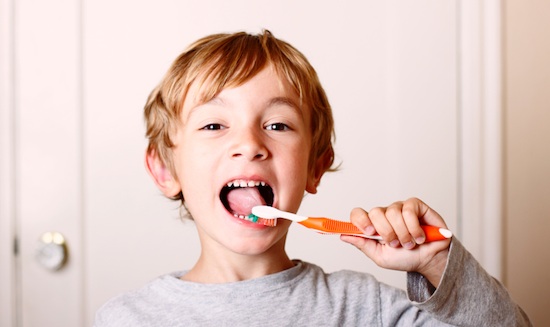 The controversy over fluoridated water is making news lately, as more and more concerned citizens question their local governments about the benefits and possible drawbacks of adding fluoride to drinking water.
In 1945, dental researchers and city officials in Grand Rapids, Michigan agreed to fluoridate the city water supply for experimental purposes. After eleven years, the results were staggering; tooth decay rates had dropped 60%.
Ever since, cities across the country have adopted fluoridation. The American Dental Association and other prominent public health organizations endorse the practice wholeheartedly.
In a situation becoming more familiar in our information-heavy world, though, people are speaking out and challenging institutions on the benefits of fluoridation. Similar to the anti-vaccine and anti-GMO movements, there is a spectrum of dissent ranging from legitimate concern to government conspiracy mongering.
It's hard to argue with the wealth of information proving that fluoridated water has improved dental health, but it's also important to acknowledge that many beneficial public health policies have detrimental side effects.
(For example, adding chlorine to public water supplies for disinfection purposes was one of the great inventions of the 20th century, improving life expectancy for millions. But chlorine reacts with natural materials in water to create dangerous, cancer-causing disinfectant byproducts.)
Fluoride's drawbacks are documented at length across the web, but few have been widely accepted. A recent British study showed a link between water fluoridation and thyroid issues (hypothyroidism). One undisputed fact is that an excess of fluoride (fluorosis) causes tooth decay. There is minimal evidence of fluoride as a carcinogen.
The real issue with fluoride in public water supplies is informed consent.
Americans have always been fiercely individualistic; the explosion of the internet has magnified this trait. Citizens can now pull up information on other countries' fluoridation practices quickly and realize that the U.S. adds fluoride more widely than any other country in the world.
People can also look up the fact that fluoride is a chemical, one being prescribed to them without consent. This issue is also at the core of the anti-vaccine movement, but there is one very important difference.
If you don't vaccinate your child, others are at risk of catching a disease from him or her. If you don't opt to fluoridate your water, you are not putting anyone else at risk.
This is the core of the fluoridation issue today. People deserve the option of what they consume, especially if it has the potential to affect their health.
All Evolution Healthworks drinking water products reduce fluoride content by 65%. For those wishing to remove more than two thirds of fluoride, we offer an additional filter attachment to remove 99.9% of fluoride.