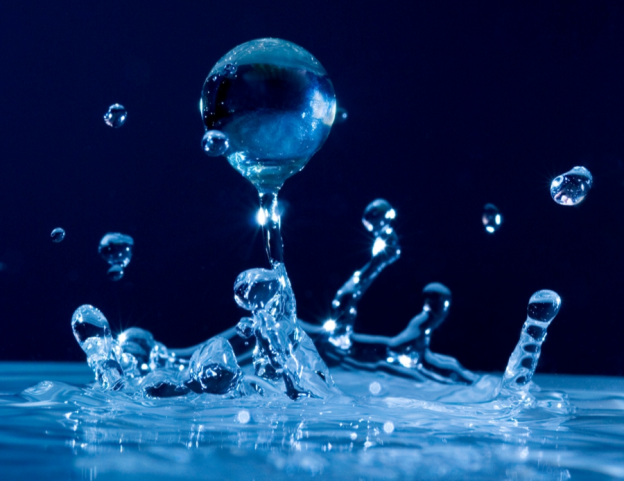 Will drinking more water and adding more fluid to your diet make you a ravishing beauty? Perhaps not, but what it does is promote a positive impact on your overall health and help your body regulate temperature and it can help your skin look firmer and less dry.
Drinking seven to eight (8 ounce) glasses of water a day or getting the equivalent through a mix of beverages and foods, may just bring about positive impacts on your health and your hair and skin.
Here are some of the body beautiful benefits you may gain through increased water intake:
It is a natural detoxifying agent. Drinking water will help your body circulate and eventually remove impurities and toxins (through your kidneys). If you get in the habit of drinking a glass of warm water in the morning and before bedtime you will elevate your body temperature and this will make you sweat and work to flush toxins from your body. Add a couple drops of lemon or even honey to enhance the results.  Consider, too, if you don't drink enough water you could become constipated and this can impact your digestion and overall health.
Speaking of digestion… water aids in digestion. Studies have also shown that drinking a glass of hot water aids digestion by not allowing the oils present in the foods you've eaten to harden in your intestines. Some doctors believe that fatty deposits in your intestines could lead to cancer and flushing those out by consuming hot water may prevent that.
Want to lose weight? Drink more water. Water will fill you up and fool your body into thinking you're full and you will eat less.
Keeps your blood circulating. Drinking plenty of water will help enhance the circulation of blood in your system and this may also help burn body fat and break down harmful toxins.
Because drinking water aids in circulation and in removing toxins from your body, drinking water will also help repair your skin cells and increase its elasticity.
Drinking water daily could also lead to clearer skin and fewer acne issues because you will, again, be cleansing your body of toxins.
Washing your hair in warm water promotes cell growth and leads to a healthier scalp.
Make a conscious effort to drink more water every day — your skin and your body will thank you!