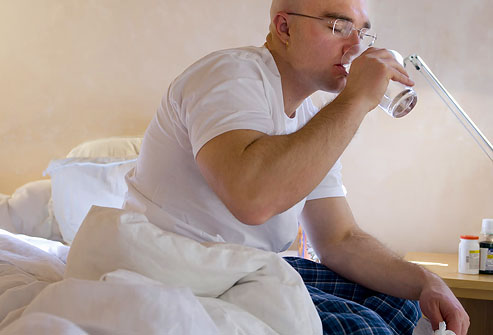 In many diets, the main focus is the content – what we should be eating or drinking. This is understandable; many studies prove that diet accounts for 80% of weight loss to exercise's 20%. It's worth mentioning, though, that there is another important variable in any diet or health program.
It turns out that when you consume food, water or juices is just as important and which ones or which types you consume.
It makes sense if you think about it. What good would it be to eat a high-protein meal at 3 am? Similarly, it doesn't make sense to drink all your filtered water directly before and after a workout. Our goal is for all of our customers to have the cleanest water possible, but also to drink it at the right times to maximize the health benefits. Below are some tips about the best times in your day to drink water.
First thing in the morning
You wouldn't go eight hours during the day without water, would you? We sure hope not. So it makes sense that having a glass or two in the morning will help relieve your body's thirst from the long night asleep (and possibly drooling). Water in the morning also helps kickstart organ function and clear out the residue and free radicals from the calories your body burnt overnight. If you're really looking for a jolt, we recommend chilled water (with filtered water ice cubes, of course).
Before meals
We've discussed before how drinking water before a meal can help you avoid overeating. This practice has a few other benefits as well. Pure water moisturizes the stomach lining, helping prepare it to digest what may be acidic or brittle food. This same principle applies to the time between meals. You can keep yourself from unnecessary snacking by drinking water throughout the day.
When you're sick or recovering
One of the times water can be most helpful is when you're ill. Drinking plenty of water helps wash germs and viruses out of your body and keeps your hydrated if you have been vomiting or having diarrhea. Think of a patient with an IV – this is how you should consume water, consistently throughout the day.
This is especially important if you've been to a hospital or doctor's office where other people are sick and spreading germs.
Drinking water also helps when you're on medication (only, of course, if your medication allows this). The constant flow of clean, filtered water helps dissolve and spread the meds through your body during and after your sickness.
The bottom line
The best way to maximize the benefits of drinking water is to incorporate it into your daily routine and make it a habit. For more tips on how to do this, check out 7 Easy Ways to Drink More Water.