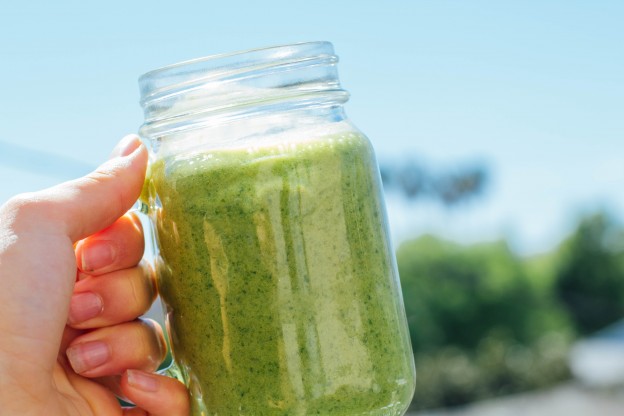 What better time than the weekend to cleanse our bodies of all the toxins that we consume during the week?
Head out for an early morning workout this weekend, and finish it up with one of these delicious blends…
The Green Machine
25% Spinach
25% Dark Green Kale
1 Head of Broccoli
Stalk of Celery
1 Cup of Chilled Match Tea and made with Evolution Alkaline Water
You can add frozen mangoes for some added flavor! 
Green Dream
25% Celery
1 Green Apple
1/2 Cucumber
25% Spinach
1 Teaspoon of Spirulina
Fill With Evolution Alkaline Water
Enjoy!