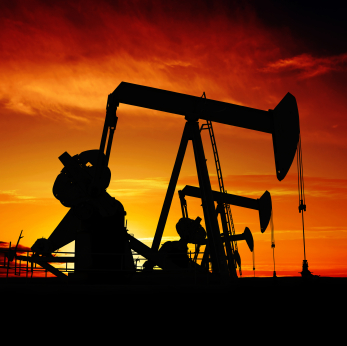 The highly controversial practice of hydraulic fracturing – better known as fracking – is back in the news again after a recent report revealed that regulations protecting
municipal drinking water
sources are not adequate.
This comes on the heels of California's announcement last months that it would be shutting down 11 fracking wastewater disposal sites for leaks that contaminated drinking water aquifers.
Many expected the Government Accountability Office report to finally raise concerns about fracking's effects on personal and environmental health
, but a study by Media Matters found that the media is dropping the ball on covering the report's findings.
Fracking has mustered a great deal of support because of its proposed benefits, including increased energy independence and beefy economic stimulus (to the tune of $24-28 billion annually in large fracking states such as California). The practice's drawbacks, though, negate its benefits.
How does it work?
Oil companies love fracking because it is an an effective method for extracting more oil than regular vertical drilling. The hydraulic fracturing process drills down into the earth and then pumps a mixture of fluid chemicals and sand at a very high pressure to create horizontal fractures, releasing oil from rock formations. The oil – and the chemicals – then bubble to the surface.
The chemicals used for fracking include "ethylene glycol, which can damage kidneys; formaldehyde, a known cancer risk; and naphthalene, considered a possible carcinogen."
Once separated from the oil, the chemicals are disposed of in "wastewater injection wells
."
The problem
The safety of these wastewater injection wells is basically a crapshoot. The regulations for constructing one vary by location. For example, Ohio's Department of Natural Resources issues permits to construct wells, but companies in Pennsylvania must go
to the EPA for permits. The result? 200 wastewater injection wells in Ohio and only 10 in Pennsylvania.
The GAO's report suggests that these hastily granted permits (Ohio DNR typically processes applications
in 6 weeks versus the EPA's 6 months) result in poorly regulated wells that are responsible for poisoning water supplies.
Despite being built of mostly steel and concrete, the wastewater injection well casings are highly susceptible to seismic activity
, which wouldn't be as much of an issue if fracking wasn't also scientifically proven to cause earthquakes.
Frequent earthquakes, caused by the process of injecting water into faults in the earth, damage these deep injection wells and allow dangerous chemicals to leak into the earth, and eventually into your tap water.
Why isn't this a bigger story?
The fact that constant reports of fracking's negative effects on municipal drinking water haven't been covered in the news is highly alarming. The Media Matter study found that in four of the states doing the most fracking (Texas, North Dakota, Pennsylvania, and Colorado), only one major newspaper reported on the GAO's findings.
Several of these papers have published editorials in support of fracking, likely revealing the reasoning behind their failure to cover the GAO report.
What can you do?
As fracking continues to boom, the number of dangerous wastewater injection wells will also increase.
Check out this map to see if fracking occurs where you live.
As always, you can write a letter to your local Congressman, but unless you're ready to include a fat check rivaling those oil and gas industry lobbyists are writing, your letter is likely to go unnoticed.
If fracking is happening in your area, your water could be at risk today. Take matters into your hands and find out how a Whole Home Water System can protect you from the carcinogens fracking is releasing into your water.
Update: More info on this topic from a member of the National Resources Defense Council